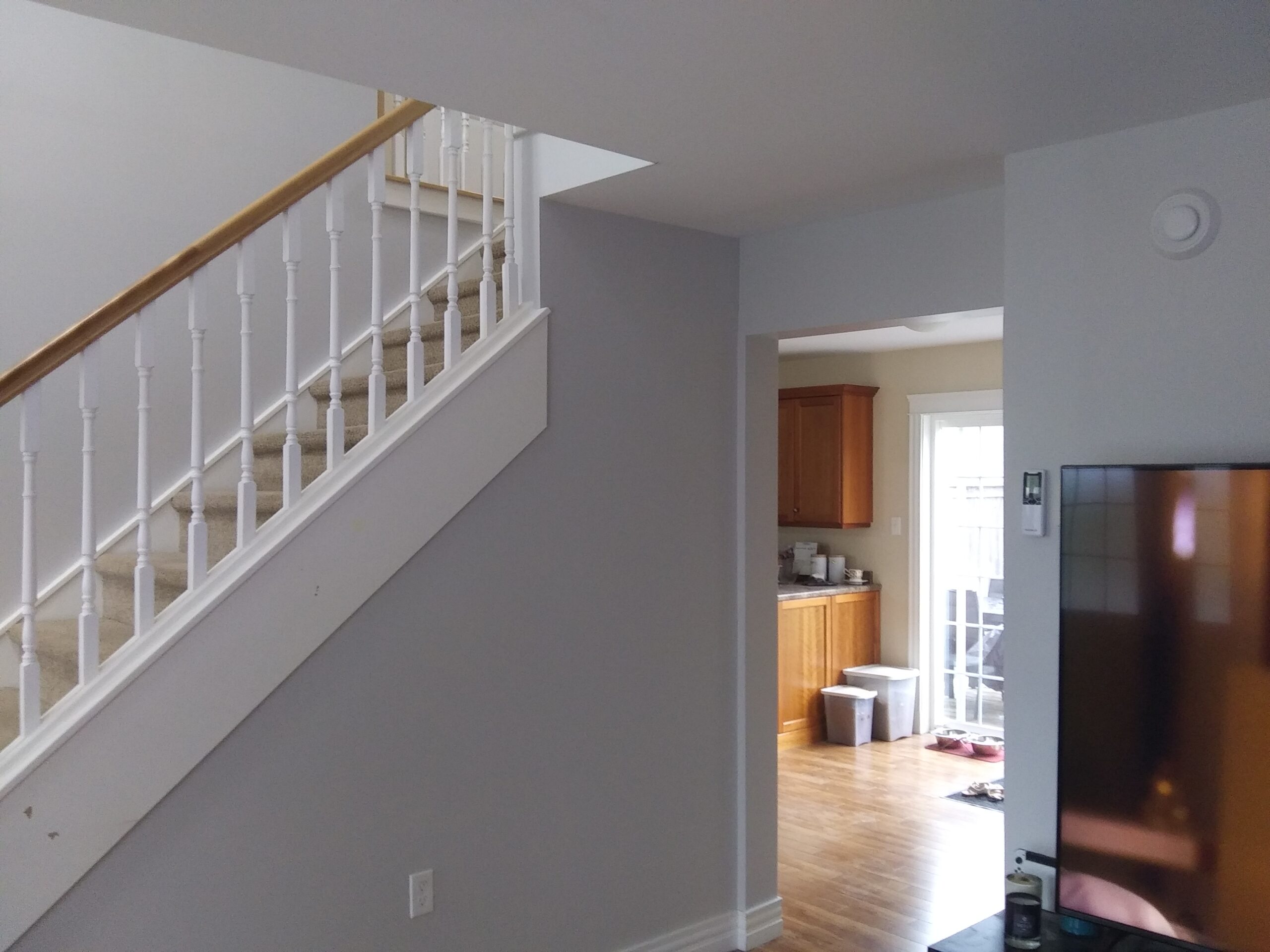 Cost Of Interior House Painting
Painting the interior of a house is a great way to add color and life to an otherwise dull space. Whether you're looking for a fresh start or want to make some minor changes, interior house painting is an affordable project that can help you create the look you want. But how much does it cost? That's a question many homeowners ask when deciding whether or not to tackle this project on their own. In this article, we will discuss the various factors that affect the cost of interior house painting and provide tips on how to save money while still getting quality results.
Average Cost of Interior Painting in Nova Scotia
The cost of interior painting in Nova Scotia can vary based on the size of the project, the type of paint used, and the number of painters required. For a small room, you may only need one gallon of paint, which will cost around $60 -$70. For a larger project, you may need multiple gallons of paint and multiple painters, which will increase the cost. The average cost for a medium-sized project is $350-$500.
For a typical three-bedroom home of 1500 square feet, the cost of interior house painting would be around $3,500 to $5,000. These prices are based on painting the ceilings, walls and all trim work, but do not include the cost materials and taxes.
Factors That Affect the Cost of Interior House Painting
As with most home improvement projects, the cost of interior house painting will vary depending on a number of factors. These include the size of the room or rooms to be painted, the level of difficulty involved in reaching all areas, the type and quality of paint to be used, and whether or not any special finishes or treatments are required.
In terms of size, smaller rooms will obviously require less paint and therefore cost less to paint than larger rooms. The level of difficulty in reaching all areas is also a factor – if there are a lot of nooks and crannies that will be hard to reach, this will add to the cost.
The type and quality of paint also make a difference – higher quality paints will obviously cost more than lower quality ones, but they will also last longer and may provide a better finish. Special finishes such as anti-mildew or stain-resistant paints may also cost slightly more.
Finally, it's worth considering whether you need any additional treatments such as primer or undercoat. These can add to the overall cost but may be necessary for certain types of paint or surfaces.
Tips to Save Money on Interior House Painting
We all know that the cost of interior house painting can be expensive. But there are ways to save money on this necessary home improvement project. Here are some tips:
1. At Source 4 Painting, we encourage you to shop around for quotes from different painters. Get at least three bids before selecting a painter. But be careful. The lowest bidder is not always the wisest choice.
2. Choose a lower-cost paint brand. There is no need to spend top dollar on paint if cheaper brand will do the trick just as well. Keep in mind that not all paints are created equal. At Source 4 Painting, we prefer to use Sherwinn Williams and Benjamin Moore paints.
3. If possible, do some of the prep work yourself. This includes things like moving furniture and removing outlet covers. The more you can do ahead of time, the less the painter will have to do – and charge you for!
4. Take your time with the project. If you can spread out the interior painting over several weeks or even months, you'll avoid having to pay the full costs all at once. Often times we get called back to paint different sections of a home over several visits.
5. See is your painter offers Financing option on your interior painting. A Source 4 Painting, we have partnered with Financeit to offer affordable payment options for our clients.
Conclusion
We hope this article provided you with an overview of the cost of interior house painting. Your particular project will depend on numerous factors, so be sure to factor in all costs associated with a paint job before deciding whether to tackle it yourself or hire a professional. Whether you decide to go DIY or use professionals, remember that having your home professionally painted is an investment worth making in order to ensure not only quality results but also peace of mind knowing that your home's interior has been transformed into something beautiful and lasting.